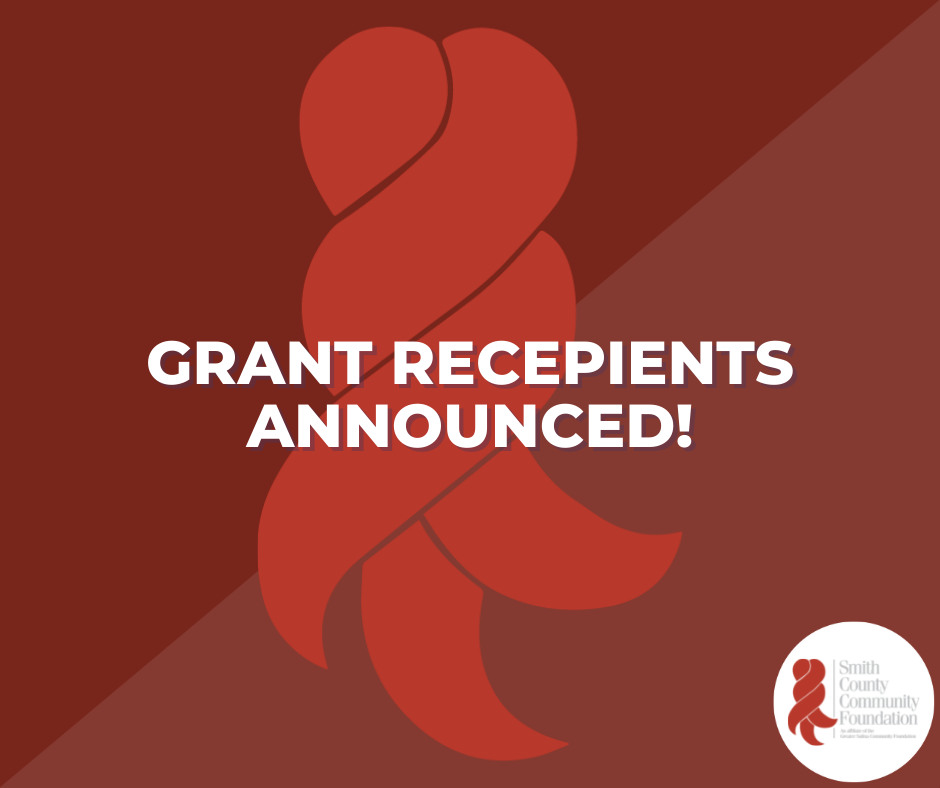 Smith County Community Foundation awards over $77,000 in spring grants
SMITH CENTER, Kan.— During its spring grant cycle, the Smith County Community Foundation awarded over $77,000 to 12 projects throughout the Smith County area. The following organizations received funding:
City of Lebanon, $3,136 to purchase playground mulch to re-fill the current playground area, replace the wood edging with a recycled edging, and update an old picnic table.
Kensington Senior/Community Center, Inc., $3,195 to upgrade bathroom facilities in the Kensington Senior Community Center.
Smith County Free Fair, $20,000 for the replacement of the Beef, Goat, and Poultry barns at the fairgrounds, as well as the purchase for new arena light fixtures.
City of Lebanon, $1,068 for the upgrade of an old laptop to a new, regular computer.
Gaylord Cemetery, $10,000 for the installation of new galvanized flag poles to replace the worn recycled pipes that are in deteriorating and unsafe conditions.
S. Center Foundation, Inc., $1,000 for the hire of a structural engineer to give his assessment of the leaking roof and how it's affected the Historical Lebanon Community Hall.
West Smith County Recreation Commission/USD 110, $7,500 for the replacement of light fixtures for the field used for football and summer ball programs.
City of Kensington, $15,000 to remove the existing edging around the swimming pool and replace it with formed concrete bullnose edging.
Smith County Child Development Center, Inc., $4,900 for the purchase of a furnace.
USD 237, $6,070 for the purchase of tables to create an outdoor area where students and staff can eat lunch.
Smith County 4-H Council – Smith County Heartland Riders, $4,500 for the purchase of a Parma Ground groomer to replace the modified field cultivator currently being used.
SunPorch of Smith County, $1,332.32 to purchase pressure reducing gel cushions for recliners and wheelchairs.
This round of grants was made possible by the following funds at the community foundation: the Dane G. Hansen Community Grant Fund, the Smith County Action Fund, the Health Needs of Smith County Fund, the Kansas Health Foundation Fund for Smith County, and the Kelling-Tomlinson Donor-Advised Fund.
The foundation's next grant cycle opens September 15, with online applications due November 15, 2022. For more information, visit http://smithcountycommunityfoundation.org/search-apply-for-a-grant/.