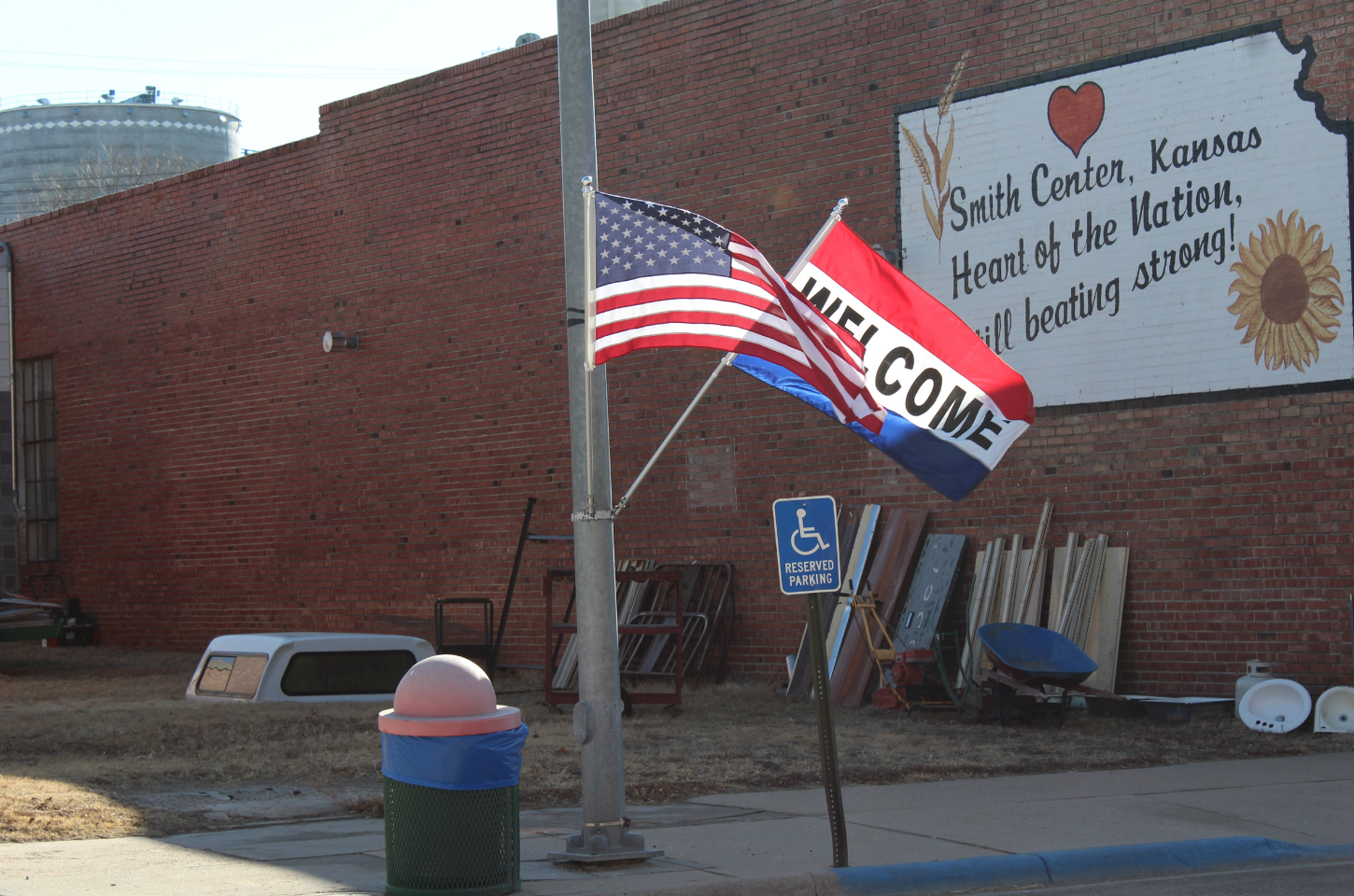 The Smith Center Chamber of Commerce hangs flags downtown for holidays and events every year. The current flags were showing varying degrees of wear that needed to be addressed.
Each year the chamber replaces a few, but with a limited budget there are more flags that need replaced than what the chamber could address. The Smith County Community Foundation awarded the funds to purchase new flags and upgrade to spinning flag poles.
"Without the grant we would not have been able to replace the 46 poles, 20 American Flags and the 10 Welcome flags for our community and guests to enjoy over many more years. These flags remind us of our freedom, patriotism for our city, state and nation," said grantee Diane Peterson. "As a community, we like to take pride in our appearance and with the new flags and poles we have accomplished this."